It's amazing how far technology has come where you can wish your friends a happy birthday through social media. Though when it's your own birthday, sometimes it can be hard figuring out what to write when it comes to your own happy birthday status. With social networking sites such as Facebook and Whatsapp, you want to ensure you put a status up that's fun and cool, so you can share with all your friends and family.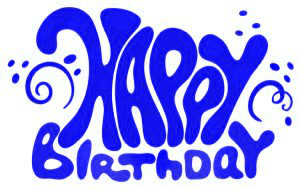 Below you'll find a compiled list of some of the best happy birthday status messages or birthday whatsapp status to impress all your social media friends.
Happy Birthday status
Birthdays are incomplete without being surrounded with ones who love and care for you. Thank you all for making my birthday that much more special.
Words cannot express who such nice messages impacted me on my birthday. I can honestly say that it was better than receiving material gifts. Thank you all for all the kind words.
Birthdays will come and birthdays will go, but all these wishes will live with me for a long time to come.
On this day, a legend was born! Me! 🙂
A shout out to my mom for giving birth to such an amazing child! Me!
My birthday would not have been the same without all of your beautiful and loving wishes. Thank you for all who took the time to message me.
Thank you for all who sent me birthday wishes over the last couple of days. It's amazing to have people like all of you in my life.
I am not one to usually put out a happy birthday status, but I just wanted to let all my friends know that you don't have to buy me a present on my birthday. Cash sent directly to my account will be fine. Ha-Ha!
I was born with a gift… The gift of awesomeness!
Another year older, yet I am none the wiser!
Today, I dedicate my happy birthday status to my parents. Thanks for getting frisky and creating such an awesome child. Me! 🙂
Thank you all for the birthday love, You really know how to make someone feel special.
A birthday cake is the only food you can blow on and spit on and everyone rushes to get a piece. At my birthday celebration tonight, you all are welcome to take home a piece! Ha-Ha!
Thank you everyone who took the time to wish me a happy birthday. For those who didn't… No cake for you!
Guess whose birthday it is today! 🙂
I may not look my age, though I sure as hell feel it!
May you live for as long as you want, and not for as long as you live
Wishing you on this special day, happy endings and great beginnings. Happy birthday!
Birthdays will come and birthdays will go, but my wishes will continue with you forever!
Birthdays are nature's way to allow for us to eat more cake. Happy birthday
I send a happy birthday to one of only few people whose birthday I remember without a Facebook reminder.
Happy birthday to my bestest friend, stay blessed and happy this day.
Happy birthday to the most amazing person ever!
I was so awesome when I was born, I was even given a certificate!
For all who took the time to send me birthday messages, I thank you as it made my birthday that much more special.
A true friend remembers your birthday but not your age! Happy birthday!
Even when the skies are grey, you always manage to brighten my day! Happy birthday
Birthdays used to be almost sacred. Now a happy birthday status update is all it takes with the help of social media.
Happy birthday to someone who is close to me. May all of your deepest desires come true.
May today be the start of what will be an amazing year for you. Happy birthday and enjoy this great day!
I wish you all of your favourite things on your birthday.
Even though a Facebook reminder told me it was your birthday, doesn't mean that it is any less special. Happy birthday!